Women in Computer Science (WiCS)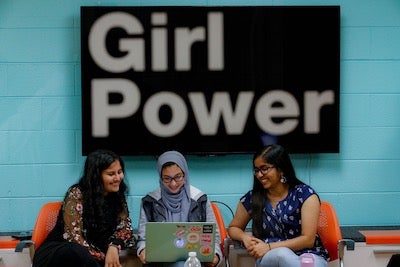 UIC Women in Computer Science (WiCS) is a student organization that empowers and supports students in computing. WiCS offers monthly general body meetings to encourage the professional development and academic success of its members.
With the support of the UIC Computer Science Department, WiCS provides students the opportunity to attend the Grace Hopper Conference which is the largest gathering of women in technology. Students and professionals from all across the country attend this prestigious event and UIC is always well represented.
Learn how to become a member at wics.students.uic.edu or follow them on Facebook and Instagram!