Prospective Students
Interested in Engineering? Visit UIC College of Engineering!
Our doors are always open and we invite you to visit our campus to learn more about UIC and the College of Engineering. We understand that visiting campuses is an imperative part of your college decision making process so we encourage you to visit us soon!
The Society of Women Engineers (SWE) and WIEP offer a SWE Shadow Day Program for high school students of all grade levels. Through this SWE Shadow Day Program students will:
Be paired with a current female student (SWE Ambassador) and visit college level classes required for an engineering or computer science degree;
Learn about UIC and experience a day on our campus;
Meet other engineering students and faculty members;
Make new contacts who can help you transition from high school to college.
This shadowing program is completely FREE and visits are scheduled according to the high school student's availability. We only ask that you arrange your own transportation and make a visit request at least two weeks in advance. We will then make arrangements for any day, Monday through Friday, during our fall or spring semesters. If interested, submit a SWE Shadow Day Request Form today!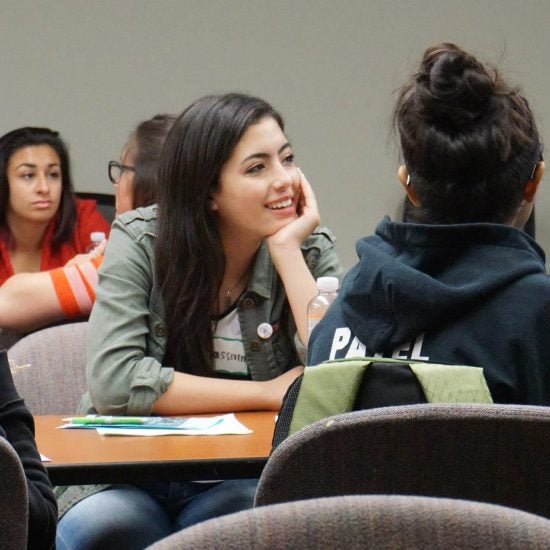 SWE Shadow Day Program
Want to experience a day in the life of an engineering student at UIC? Visit us!
Sign up!
Prospective Students
Prospective Undergraduate Transfer Students and Graduate Students