Women in Engineering Summer Program (WIESP 2.0)
The Women in Engineering Summer Program (WIESP), sponsored by Knowles Corporation, Motorola Solutions, and the National Science Foundation, is a free, 1-week, non-residential program that offers college students, enrolled at two-year institutions, an unparalleled opportunity to learn more about engineering through hands-on projects and corporate partner visits. Participants will also have an opportunity to work with world-renowned professors, meet COE students, make new friends, and earn a stipend upon successful completion of the program!
WIESP 2023 2.0 Application NOW OPEN!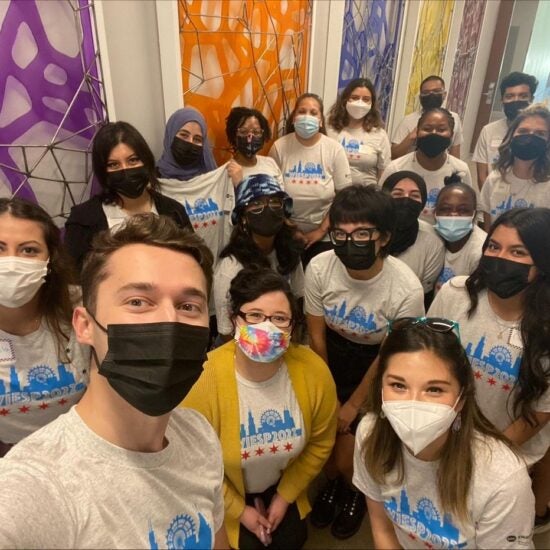 This was an amazing program overall! Learning about ECE hands-on was a wonderful experience. I feel confident that I can apply all of what we learned in my future courses…I'm very grateful to have been selected to participate in WIESP 2022.
We encourage students who have an affinity for math and/or science to apply! You must also satisfy the following requirements:
Current student at City Colleges of Chicago or community college in the Chicagoland area
Cumulative GPA 3.0+
Technical GPA 3.0+ (grades in Math, Science & Engineering)
STEM Organization Involvement
Program Application and Transcripts Submission: go.uic.edu/WIESP2023_2
All application materials MUST be submitted no later than June 3, 2023. After your application is received, and complete, you will be contacted to schedule a Zoom interview with our staff. Applicants will be notified of their admittance on a rolling basis.
Program Content & Dates
WIESP 2.0 focuses on introducing students to the exciting world of Electrical and Computer Engineering (ECE)! Students will be guided to design and build circuits using computer programming software, a versatile micro-controller, and a variety of electrical hardware and sensors. Students will also learn computer-aided design (CAD) software to create a design of their very own! Please note that prior experience is NOT required. We're excited to add a Data Science Workshop to WIESP 2.0, sponsored by Break Through Tech Chicago.
Introduction to Data Science Workshop: The goal of this workshop is to introduce students to Data Science. You will get hands-on experience in Data Science by working on a "mini-project" and you will learn to explore, visualize, and build models from data using real-world Chicago datasets.
July 29, 2023 – August 5, 2023 from 10AM-3PM, this includes a WIESP 2023 Orientation Session for students on Saturday, July 29th from 10am-12pm.