Women in Engineering Summer Program (WIESP)
The Women in Engineering Summer Program (WIESP), sponsored by Knowles Corporation, is a free, 3-week, non-residential program that offers high school students an unparalleled opportunity to learn more about engineering through hands-on projects and corporate partner visits. Participants will also have an opportunity to work with world-renowned professors, meet COE students, make new friends, and earn a stipend upon successful completion of the program!
We'll be HYBRID for WIESP 2022!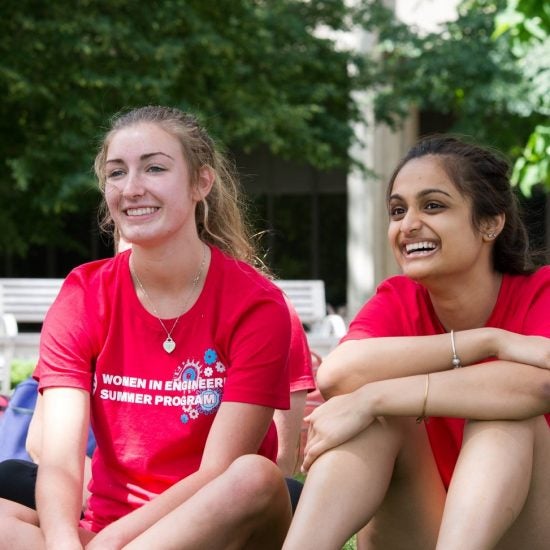 Overall, I think WIESP is an amazing program that encourages women to try engineering and bring more awareness to others… I would suggest that anyone who has the slightest interest in engineering should try WIESP because they will walk away with a valuable experience!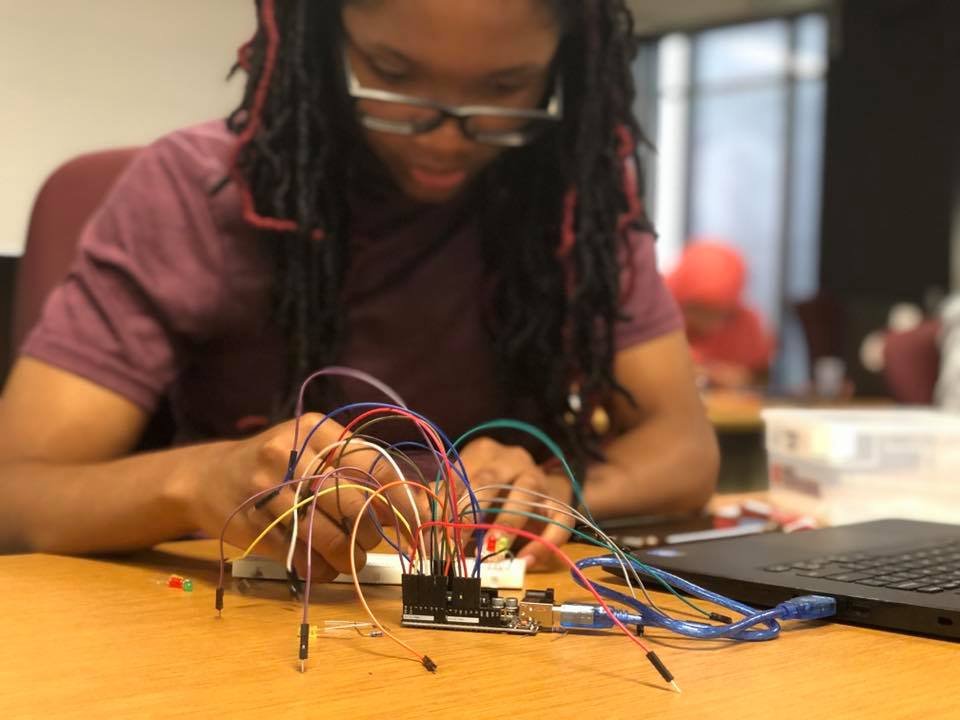 We encourage students who have an affinity for math and/or science to apply! You must also satisfy the following requirements:
11th or 12th grade by Fall 2022
Overall grade point average of 3.2 or higher
Grades of As and Bs in math and science classes
Be an active member of a STEM related club or organization
Program Application and Transcripts Submission: go.uic.edu/WIESP2022
All application materials MUST be submitted no later than April 8, 2022. After your application is received, and complete, you will be contacted to schedule an on-campus interview with our staff. Applicants will then be notified of their admission status in late April 2021.
Program Content & Dates
WIESP 2022 will highlight Computer Science and Biomedical Engineering, and will specifically focus on the development of engineering projects using microcontrollers and programming languages; and on the biomedical applications of wearable technology. It is scheduled to be a hybrid program, but it may be subject to changes due to updated Illinois Public Health regulations. We will inform applicants of any changes, but in the meantime, keep in mind that participants will be expected to have their own computer and internet access while working remotely; and their own transportation when commuting to the UIC campus.
Program dates are June 25, 2022 – July 18, 2022 from 10AM-1:30PM, this includes Saturday (Wake-up with WIESP) activities:
WIESP 2022 Orientation 
June 25th
In-person (UIC)
Computer Science Session
June 27th-July 6th
Remote
Biomedical Engineering Session
July 7th-July 15th
In-person (UIC)
Program Wrap-up Event
July 18th
In-person (UIC)
Wake-up with WIESP 
July 9th & July 16th
In-person (UIC)
No Classes
July 4th
COVID-19 Vaccine/Negative Test Requirement: COVID-19 vaccine record/negative test result will be requested before the start of the program. Per University policy, admitted students who are unable to be vaccinated for medical or religious reasons, will be required to show proof of a negative test 72 hours before the start of the start program, so 3 days prior to June 25, 2022; and again 3 days before the start of in-person activities. Vaccinated students must be fully vaccinated by June 11, 2022.