Feb
9
2023
Meet & Greet: Campus Advocacy Network
February 9, 2023
3:00 PM - 5:00 PM
Location
SEL-East Room 2065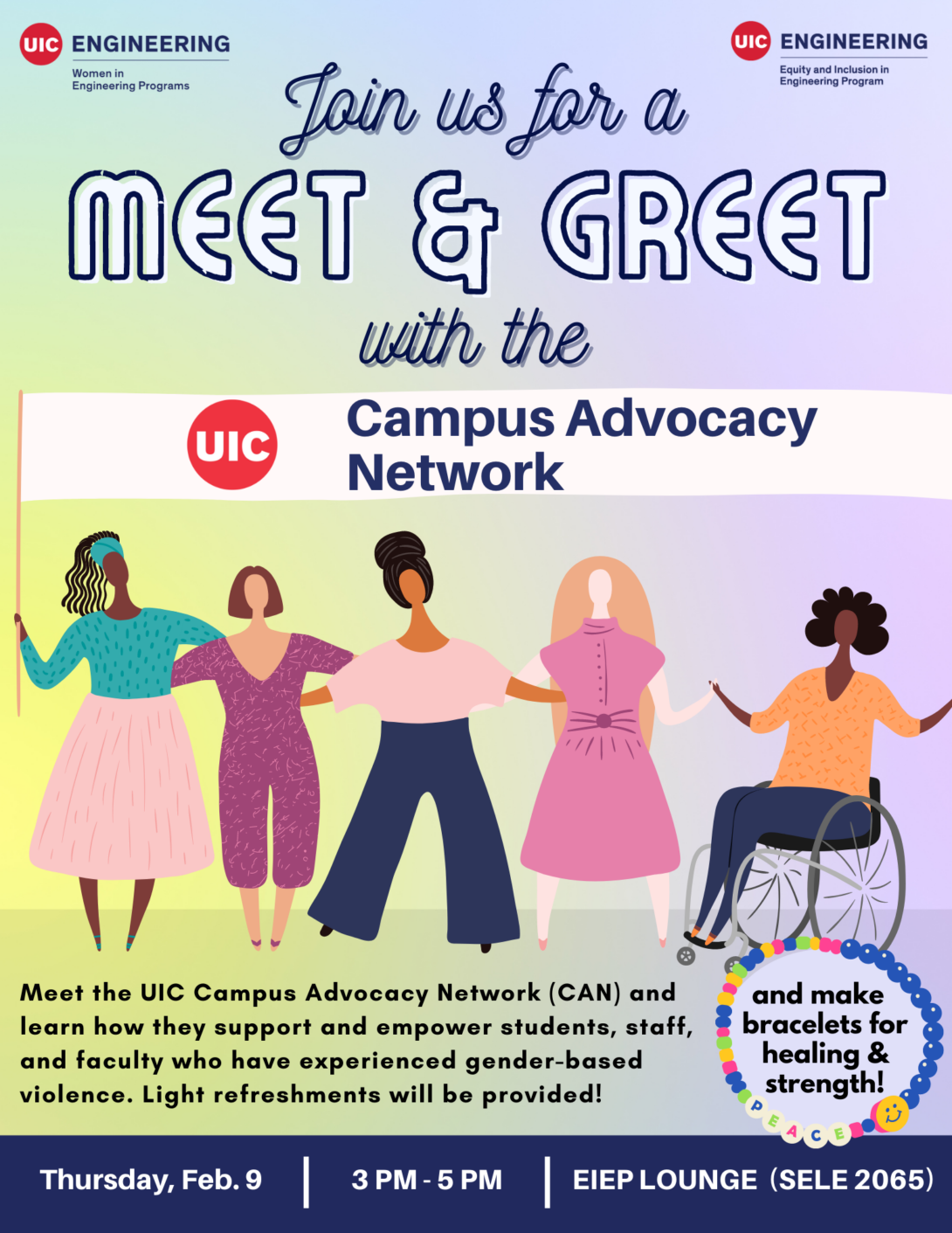 Meet the UIC Campus Advocacy Network (CAN) and learn how they support and empower students, staff, and faculty who have experienced gender-based violence.
We'll provide materials for bracelet-making, and other arts and crafts, for healing and strength. Light refreshments will also be provided!
All members of the UIC community are encouraged to attend.